What is the importance of Process Mapping?
"we should work on our process, not the outcome of our processes" W. Edwards Deming
Developing a process map is very important to clarify what is actually happening within a process and in the trenches of your business. It allows your stakeholders and employees to understand the process from end to end and creates a common language for all. It can identify bottlenecks, hand-offs, waste and therefore can increase the efficiency of your process and business unit.
Are your processes mapped?
They identify the responsibility and accountability of stakeholders and can be used to create a RACI (Responsible, Accountable, Consulted and Informed) for a process.
A Process Map can be used to create work instructions and design Job Descriptions for your team members. They are ideal for training of new team members, as the step by step granular nature allows the employee to visually follow the process.
Let us help you map your current process to get a baseline and understand what is actually happening on a daily basis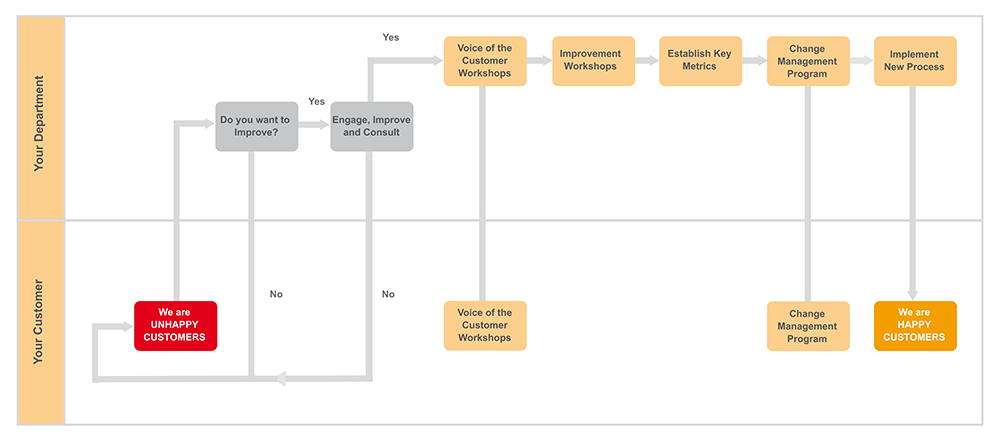 Process mapping is essential for business leaders to understand what their staff are experiencing on a day to day basis.
A process map and RACI will enable that knowledge leading to stronger management.