Our Services
A comprehensive range of services to suit the individual requirements of your business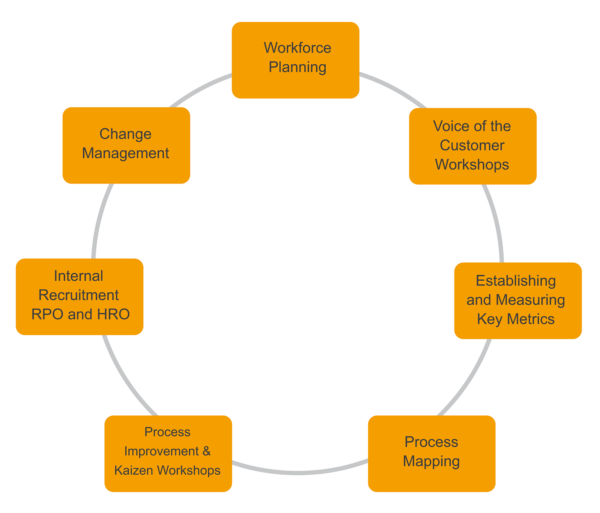 As we have worked in Recruitment & HR, we understand your world, your pain points and more importantly know how to improve them quickly.
We specialise in 2-3 day projects including HR improvement workshops.
We will map your current processes, stripping out the wasted time, cost and non-value tasks and leaving you with a nice new clean and easy process, that will be Faster and more Efficient; we then ensure it sticks with robust change management plan.
Our full range of services are: